Martyn Stonehouse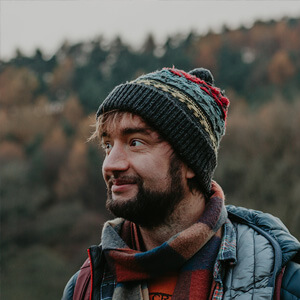 Over the last few months I've been experimenting with Reaktor for sound design applications, using Spark, Prism and some tools I've built myself. In particular I was interested in designing synthetic, futuristic machine sounds that could well be put to use in a science fiction game or similar. All the sounds are 24bit 44.1k stereo wavs and have been created using a combination of synthesis and post processing although I have also included 16bit 44k and noisy 8bit 22k versions that may be useful. You can find out more about my sound design work via my website and I'd love to hear from you if you end up using any of the sounds in future projects. I hope you enjoy them, they were fun to make!
Visit their website for more: http://martynstonehouse.com
Your sound is ready to download below.
Consider upgrading to Gold and get:
Continuously updated library
Removal of the attribution / credit link requirement
Get all our sound effects in the original, higher quality .WAV format as well as .mp3
Loads of extra free sounds exclusively for Gold members added weekly
Show more results per page (up to 100)
Lists - organise our sounds into unlimited personalised lists
Quicker downloads - you won't need to wait after 3 downloads!
Option to turn off ads
Monthly or yearly donation - cancel anytime
No thanks just give me the sound....
Basic members can only download 3 sounds every 5 minutes to save bandwidth
You can continue downloading in....
Please consider donating and upgrading for unlimited downloads, get the orginal WAV files, removal of the attribution requirement and more.
Donations help us keep the site growing and running!