Today we released two new free sound effect packs. As an ongoing drive to introduce not only thousands of individual sounds, we want to expand our collections. We know from feedback how important it is to our members to have access to themed packs that can be downloaded quickly and easily, taking the hassle out of searching and downloading similar sounds individually.
The two new packs below contain sounds already in our library, however these can all be downloaded as mp3 (for Basic members) or uncompressed wav (for Gold members) with the click of a button.
High Heeled Footsteps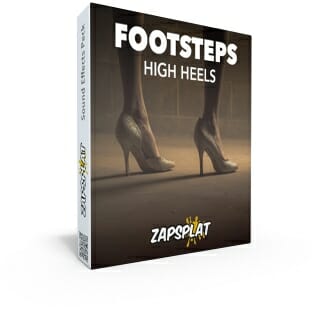 Recorded using professional microphones and recorders, this pack contains 91 high heel footstep sound effects on various surfaces. These range from pavements, carpets, wood and metal. One of the most important things for a pack such as this is versatility. Our members often tell us that they want our footstep sounds as both individual steps (for easy synchronization into projects) as well as sequences for those who are using them as background sounds or simply to layer up an ambience. This pack contains both, across all surfaces. Simply download the pack and drag and drop the sfx into your project. Download this pack here.
Tyre Squeaks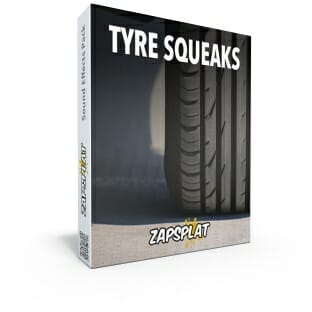 The idea for this pack came when watching a movie and noticing how the sound designers had cleverly used the squeaking sound the tyres of a car made when driving slowly to place emphasis the speed of the car. I wanted to recreate this sound, so set about recording the tyres on my own car. However recording these squeaks in isolation proved difficult even with the engine off. The problem being there are all sorts of mechanical noises that also happen, from the turning of the steering system to some other clicks and noises. So I used a spare wheel from a trailer. Recording the sound of the tyre on the wheel slowly turning on the ground, the results where perfect. You can use these sounds not only for cars, but also bicycles, motorcycles, vans, trucks and even airplanes. Or try using them as source material for sound design. Download this pack here
Now what you're looking for? We've loads of other sound effects to download in packs which you can download here, or check out our full library of thousands of individual sounds here.