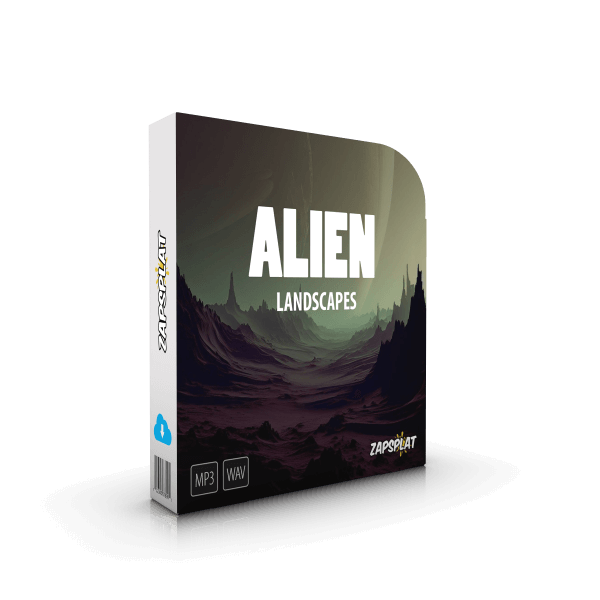 Alien Landscapes
Alien Landscapes is a professionally recorded and designed atmosphere sound effects pack that'll bring your science fiction projects to life. With 29 otherworldly sounds included, this pack is the perfect addition to your audio toolkit. From eerie dark drones to howling desert winds and haunting ambiences, this pack is filled with a wide variety of atmospheres for any alien world. The dark and eerie nature of the sounds makes them perfect for science fiction film, video game, and any other creative project. They can be used to create a sense of tension, fear, or wonder, depending on what you need. Whether you're creating a short film or a full-length feature, Alien Landscapes has everything you need to bring your vision to life. The sounds are royalty-free, meaning you can use them in any project without worrying about licensing fees or restrictions. We have many more free science fiction sound effects in our library so check them out if you need more or something a little different.
29 files in this pack
Preview the sounds in this sounds effect pack
Download Ready Below...
Remember, you must credit us/provide attribution when using our sounds/music in your work. An example would be:
Sound from Zapsplat.com
---
Get Unlimited Downloads, Attribution Free and More When you Upgrade for Just £5
Unlimited downloads
Removal of the attribution requirement
Higher quality sounds (get the wavs too)
Thousands of extra sounds
Premium professional soundfx packs
Create and organise sounds into lists
More results per page & ad free