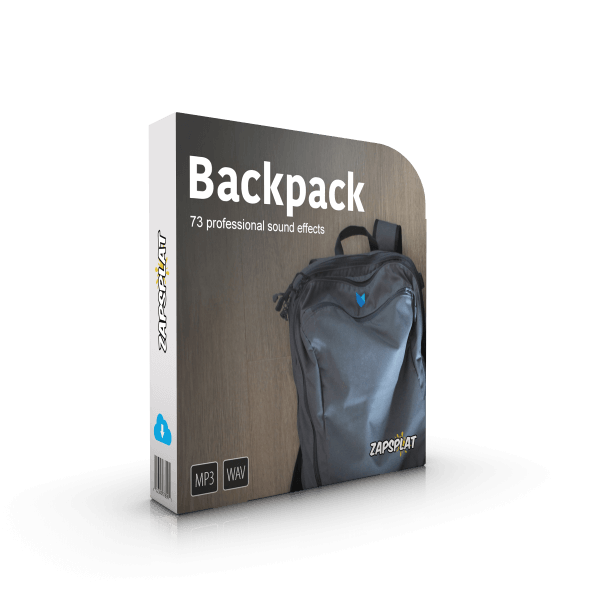 Backpack
Download 73 free backpack sound effects that includes various actions, from pick ups and set downs, throws and drops, zippers, handling movements, walking and running, items being put in and taken out and more. These free backpack sound effects were recorded with the filmmaker in mind, but are perfect for any application, from movies, games, animations and cartoons, podcasts or any other creative project. Recorded and edited by professionals, this pack of sounds is the perfect mini library for when you need to quickly access a range of backpack bag sounds that can be dragged and dropped right into your DAW with no extra editing required. Need more? We have thousands of free luggage sound effects, or other packs that might be useful, including a leather bag, canvas bag and fabric bag.
73 files in this pack
Preview the sounds in this sounds effect pack
Download Ready Below...
Remember, you must credit us/provide attribution when using our sounds/music in your work. An example would be:
Sound from Zapsplat.com
---
Get Unlimited Downloads, Attribution Free and More When you Upgrade for Just £5
Unlimited downloads
Removal of the attribution requirement
Higher quality sounds (get the wavs too)
Thousands of extra sounds
Premium professional soundfx packs
Create and organise sounds into lists
More results per page & ad free