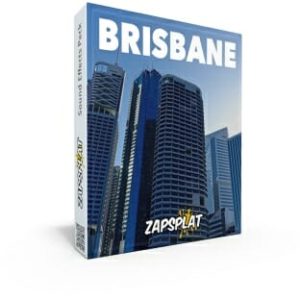 Preview the sounds
in this sounds effect pack
22 files in this pack
Recorded in the heart of the CBD in Queensland's capital city Brisbane, Australia, these sound effect ambiences capture the laid back city vibes. From the heavily pedestrianised Queen Street Mall, the traffic weaving through the streets below the towering skyscrapers, motorway and Victoria bridge, to the tranquil Botanic Gardens. This pack contains 22 long ambience recordings including a few binaural variations too.
Download Mp3
Please wait 10 seconds...
Love my sounds? Consider supporting me by donating & upgrading to a Gold account & get:
Removal of the attribution / credit link requirement

Get all our sound effects in the original, higher quality .WAV format as well as .mp3

Quicker downloads - You won't need to wait 10 seconds to download!

Completely unlimited for a whole year
By donating, you're helping me to keep zapsplat.com a free & growing resource!