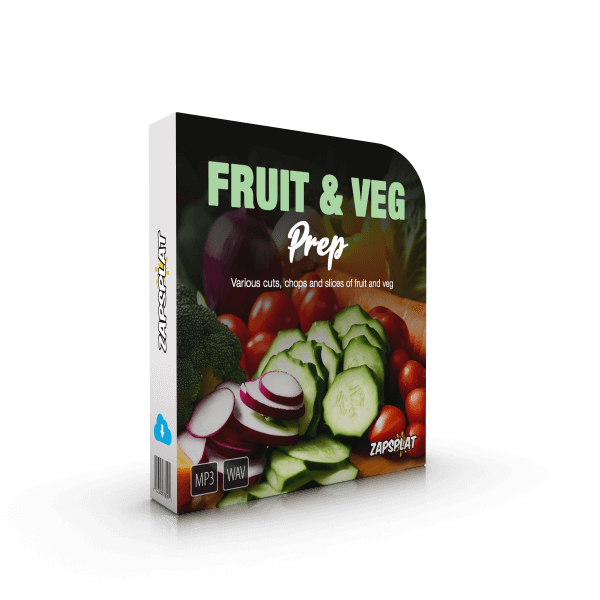 Fruit and Veg Prep
Grab this free fruit and veg prep sound effects pack, containing 112 professionally recorded sounds already sliced and diced, ready for any creative project. Whether you run a cooking YouTube channel and need these free food sound effects for your videos, run a recipe vlog, need the sounds for a movie, game, podcast or any other project, we know you'll love them all. Mostly this pack contains chopping, slicing and dicing of various fruits and vegetables, including potatoes, peppers, chillies, lettuce, cabbage, carrot, garlic, cucumbers, apples and bananas. However we have also included some bonus sounds including a blender. Don't forget, if you need more like this, we have thousands of additional free food and drink sound effects on offer in the main library.
112 files in this pack
Preview the sounds in this sounds effect pack
Download Ready Below...
Remember, you must credit us/provide attribution when using our sounds/music in your work. An example would be:
Sound from Zapsplat.com
---
Get Unlimited Downloads, Attribution Free and More When you Upgrade for Just £5
Unlimited downloads
Removal of the attribution requirement
Higher quality sounds (get the wavs too)
Thousands of extra sounds
Premium professional soundfx packs
Create and organise sounds into lists
More results per page & ad free