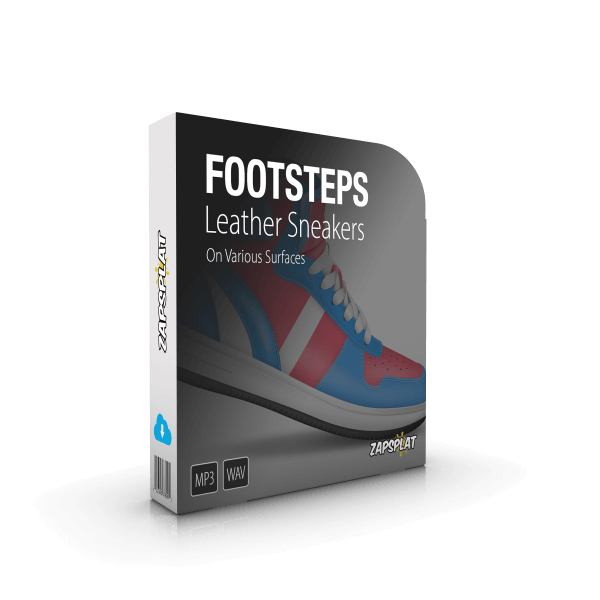 Leather Sneaker Footsteps
Introducing the Leather Sneaker Footsteps sound effects pack which is the perfect addition to any filmmaker or game developer's SFX library. With 151 high-quality professionally recorded sounds, this pack provides real footsteps made by leather sneakers/trainers (but could be boots or any other type of shoe) on various surfaces. From wooden floors to roads, concrete, and shingle stones, this pack offers a wide range of sounds. The pack includes single footsteps as well as walking and running sequences, making it easy to create custom walking patterns for any project. Additionally, the pack features scuffs and movements, allowing you to add subtle details to your audio tracks for a more realistic sound. Whether your project requires the sound of someone running through a city, or soft footsteps walking across a wooden floor, this pack has got you covered. And the best part? The pack is royalty-free, so you can use it in any creative project. If you're looking to add realistic and high-quality sneaker footsteps to your audio tracks, the Leather Sneaker Footsteps sound effects pack is for you!
151 files in this pack
Preview the sounds in this sounds effect pack
Download Ready Below...
Remember, you must credit us/provide attribution when using our sounds/music in your work. An example would be:
Sound from Zapsplat.com
---
Get Unlimited Downloads, Attribution Free and More When you Upgrade for Just £5
Unlimited downloads
Removal of the attribution requirement
Higher quality sounds (get the wavs too)
Thousands of extra sounds
Premium professional soundfx packs
Create and organise sounds into lists
More results per page & ad free