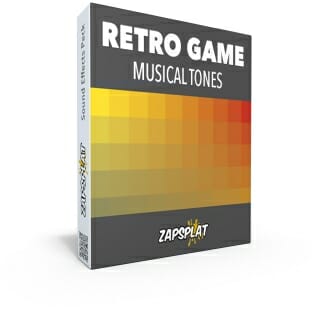 Preview the sounds
in this sounds effect pack
49 files in this pack
Are you creating a game or app and need some free arcade video game style retro musical tones? This pack contains 49 designed musical elements that will suit many of the old style games from Pac-Man through to the early 1990s releases. While this pack doesn't contain music tracks, the elements provided are useful for conveying success, failure, level completed or level up, warnings, alerts, timers and much more. We employed some fairly basic compositional techniques in the creation of these sounds to get the right feel using raw waveforms without any major effects and mimicking the technology of the time. Did we have to research the technology for this pack by playing some of those old games? Of course we did and we had fun doing it too!
Download Mp3
Your sound is ready to download below.
Consider upgrading to Gold and get:
Continuously updated library
Removal of the attribution / credit link requirement
Get all our sound effects in the original, higher quality .WAV format as well as .mp3
Loads of extra free sounds exclusively for Gold members added weekly
Show more results per page (up to 100)
Lists - organise our sounds into unlimited personalised lists
Quicker downloads - you won't need to wait after 3 downloads!
Option to turn off ads
Monthly or yearly donation - cancel anytime
No thanks just give me the sound....