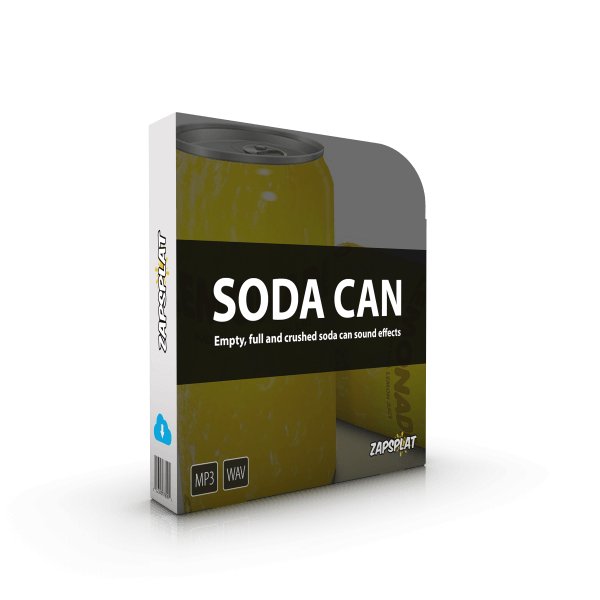 Soda Can
80 FREE soda can sound effects perfect for any project, including movies, games, YouTube videos, podcasts, theatre productions, radio, TV, commercials and more. Every sound is professionally recorded and edited and ready to drag and drop into your project. Included are a wide variety of sounds, from opening and pouring (onto ice and into empty glasses), fizzing, full and empty cans placing down on various surfaces, crushing, handing, spinning, dropping, shaking, sliding on surfaces and a whole lot more. These are a selection from our main library, so if you need more, feel free to check out our entire range here.
80 files in this pack
Preview the sounds in this sounds effect pack
Download Ready Below...
Remember, you must credit us/provide attribution when using our sounds/music in your work. An example would be:
Sound from Zapsplat.com
---
Get Unlimited Downloads, Attribution Free and More When you Upgrade for Just £4
Unlimited downloads
Removal of the attribution requirement
Higher quality sounds (get the wavs too)
Thousands of extra sounds
Premium professional soundfx packs
Create and organise sounds into lists
More results per page & ad free