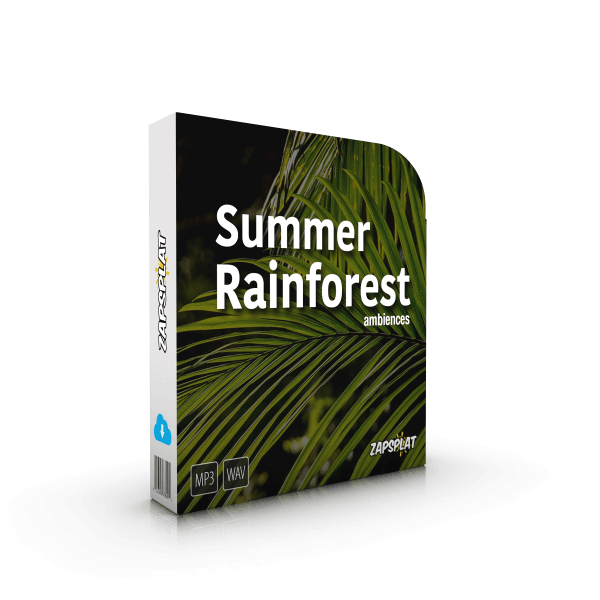 Summer Rainforest Ambiences
Deep in the hot and humid subtropical rainforests in South Eastern Queensland, Australia, these 11 free summer rainforest ambience sound effects capture the lush and lively insects, birds, waterfalls and creeks this amazing part of the world has to offer. We trekked for hours in 30 plus degree heat to some of the most beautiful locations, recording all the way and back. Hear the loud cicada chorus sweeping through the tall tree canopy, creeks that meander through fallen palms and rocks, and waterfalls that flow down rugged rockfaces. There are also birds such as kookaburra, cockatoo and other native species. We also recorded during the cooler hours of night, which brings out a whole other side to this amazing natural environment.
11 files in this pack
Preview the sounds in this sounds effect pack
Download Ready Below...
Remember, you must credit us/provide attribution when using our sounds/music in your work. An example would be:
Sound from Zapsplat.com
---
Get Unlimited Downloads, Attribution Free and More When you Upgrade for Just £5
Unlimited downloads
Removal of the attribution requirement
Higher quality sounds (get the wavs too)
Thousands of extra sounds
Premium professional soundfx packs
Create and organise sounds into lists
More results per page & ad free