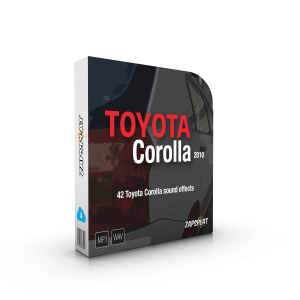 Toyota Corolla 2010
This pack contains 42 free sound effects of a 2010 Toyota Corolla. The sounds include interior and exterior recordings of engine starts and idles, driving, horns, doors opening and closing, switches, levers, warning beeps and more! Perfect for you movies, games and apps or anything else.
42 files in this pack
Preview the sounds in this sounds effect pack
Download Ready Below...
Remember, you must credit us/provide attribution when using our sounds/music in your work. An example would be:
Sound from Zapsplat.com
---
Remove the credit requirement and get more when you upgrade for just £4
Quicker downloads (no more delays)
Removal of the attribution requirement
Higher quality sounds (get the wavs too)
Thousands of extra sounds
Lists, more results per page & ad free