Today we released a new free sound effects pack. Swords is available to download instantly so read on and a link to the pack can be found below. I'm working on lots of new sound releases this week ready for the new year.
Swords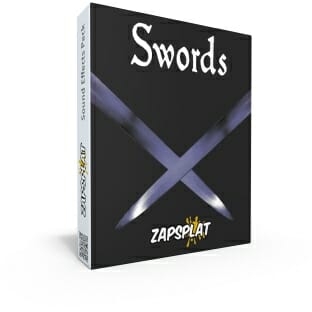 The swords sound effects pack contains 15 free sword sounds, from the pull of the blade from a scabbard, the swinging of the sword through the air to a set of hard metal blade impacts, perfect for any sword fight scene. This pack was designed to provide a small set of sounds useful to people just looking for a few sounds for a short, snappy movie scene, or some sounds to repeat within a game etc. They are a mixture of real sword sounds and sounds designed and created by us in the studio. (We have loads of other sword sounds in the main library also that include placing the sword back into the scabbard, more swings in air, more hits, scrapes and swords being put down on surfaces). You can preview and download the pack here.
New royalty free music
Yesterday I finally mixed down and uploaded a new music track, Road to Ankara, a track with Turkish influences. I originally started producing this after being inspired by some music i'd heard in an Arabic restaurant, and realised in Logic there where two instruments that sounded good, the Oud Lute and Saz Zither. The track is a simple composition that features a melody with the two aforementioned instruments, and some Asian percussion.
You can listen and download it here.
Sitting on my hard drive not being used are around 30 other half finished music tracks that I WILL be mixing down and adding very soon. Also, later today I'm uploading some new free sound effects by London Music Mixing which include some great protest atmospheres from an NHS protest in London and much more.