Bottle Rocket FX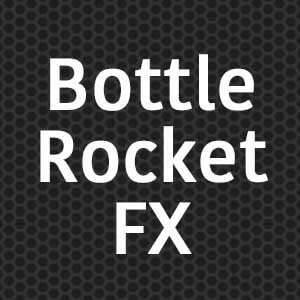 Bottle Rocket Fx was created by Bruce Bueckert in 2010 as a royalty free sound effects library for use in professional audio productions such as film, television and games. Each library provides a specific collection of sounds for use by sound designers and sound editors alike. All of the libraries consist of high resolution BWAV files embedded with Soundminer metadata. Bruce Bueckert works in Santa Monica, California as a mixer for Juice Studios where he has worked with clients such as Lexus, Ford, Honda, POM Wonderful, NFL Network, Fiji Water and Wonderful Pistachios as wellas L.A. Noire and Red Dead Redemption for Rockstar Games.
Your sound is ready to download below.
Consider upgrading to Gold and get:
Quicker downloads - no more 10 minute wait after 3 sound downloads
No more crediting us - removal of the attribution / credit link requirement
Higher quality audio - download higher quality .wav and .mp3 files
Expanded results - show more results per page (up to 100)
Lists - organize our sounds into unlimited personalized lists
Turn off ads - optional if you prefer not to see them
Continuously updated library - new sounds added daily
Monthly or yearly donation - cancel anytime
Discount for educational facilities and multi-users/agencies
No thanks just give me the sound....
Basic members can only download 3 sounds every 10 minutes to save bandwidth
You can continue downloading in....
Don't want to wait? Consider upgrading...
For the price of a coffee you can remove this download delay across our entire library and unlock 1000s more sounds. Upgraded members also do not need to credit us in their work. We know you'll love the extra benefits!
Donation upgrades help us keep the site growing and running!