Felix Blume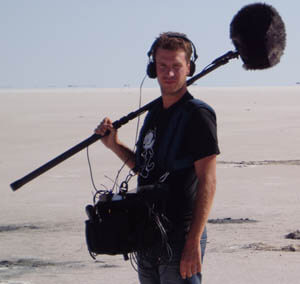 Félix Blume studied sound in Toulouse, France and in the famous cinema school INSAS in Brussels. He has mainly worked as a sound engineer for independent documentaries and with some video-artists. He spends his time between Europe and Mexico and travels around the world for his shootings. He records sounds during his trips and shares them on the internet. We are extremely proud to be able to offer his sound effects to you free here on ZapSplat.com. Please check out his website for more.
Download Ready Below...
Remember, you must credit us/provide attribution when using our sounds/music in your work. An example would be:
Sound from Zapsplat.com
---
Get Unlimited Downloads, Attribution Free and More When you Upgrade for Just £5
Unlimited downloads
Removal of the attribution requirement
Higher quality sounds (get the wavs too)
Thousands of extra sounds
Premium professional soundfx packs
Create and organise sounds into lists
More results per page & ad free
Basic members can only download 3 sounds every 15 minutes to save bandwidth
You can continue downloading in....
Get unlimited downloads and more!
Unlimited downloads
Removal of the attribution requirement
Ad free
Pro quality sounds (get the wavs too)
Thousands of extra sounds
Lists, more results per page & more
All this from just £5