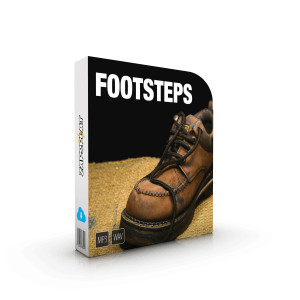 Footsteps
The free Footsteps sound effects pack by Glitchedtones features 31 sound effects of various types of footwear on various surfaces. The pack includes walking, brisk walking and running in boots, sneakers, stilettos, barefoot and more. Surfaces include wood floors, piles of cardboard, plastic bags, polystyrene and lino.
31 files in this pack
Preview the sounds in this sounds effect pack
Download Ready Below...
Remember, you must credit us/provide attribution when using our sounds/music in your work. An example would be:
Sound from Zapsplat.com
---
Get Unlimited Downloads, Attribution Free and More When you Upgrade for Just £5
Unlimited downloads
Removal of the attribution requirement
Higher quality sounds (get the wavs too)
Thousands of extra sounds
Premium professional soundfx packs
Create and organise sounds into lists
More results per page & ad free