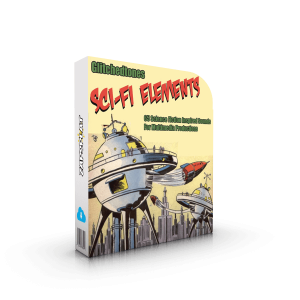 Sci-Fi Elements
The Sci-Fi Elements sound effects pack by Glitchedtones offers 65 free science fiction themed sfx designed for multimedia use. These sounds are perfect however for a wide range of applications, from movies, games, apps, commercials, radio, animations, cartoons and so much more. The pack features classic sounds that include: lasers, tractor beams, teleportation, forcefields, sci-fi atmospheres, spacecraft, alerts, machines, interference and much more.
65 files in this pack
Preview the sounds in this sounds effect pack
Download Ready Below...
Remember, you must credit us/provide attribution when using our sounds/music in your work. An example would be:
Sound from Zapsplat.com
---
Remove the credit requirement and get more when you upgrade for the price of a coffee!
Quicker downloads (no more delays)
Removal of the attribution requirement
Higher quality sounds (get the wavs too)
Thousands of extra sounds
Lists, more results per page & ad free