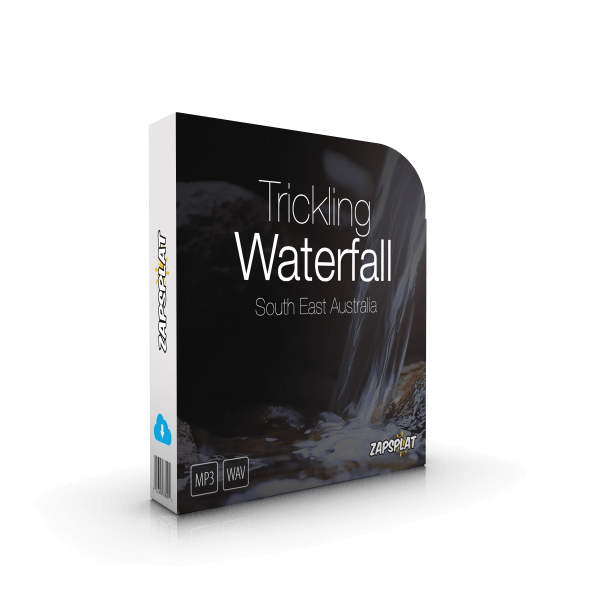 Trickling Waterfall
Trekking several miles through a lush subtropical rainforest on the Sunshine Coast, Queensland, Australia, we settled at the top of a 100m waterfall where fresh water trickles and gently flows through ancient rocks before falling deep into the canyon below. We recorded various sections of the waterfall, including close up and ambient recordings at the rocky summit while also capturing the faster flowing river below. Being the end of winter, beginning of spring, the surrounding forest was calm with few insects and only a gentle breeze. Cockatoo and other native bird species can be heard adding to the authentic Australian setting. These sound effects are perfect for any creative project, including for filmmakers, game developers, for podcasts and more. We have hundreds of similar sound effects too, including our Mountain Streams and Rivers pack, or our Subtropical Rainforest Creeks and waterfalls sound effects pack.
10 files in this pack
Preview the sounds in this sounds effect pack
Download Ready Below...
Remember, you must credit us/provide attribution when using our sounds/music in your work. An example would be:
Sound from Zapsplat.com
---
Get Unlimited Downloads, Attribution Free and More When you Upgrade for Just £5
Unlimited downloads
Removal of the attribution requirement
Higher quality sounds (get the wavs too)
Thousands of extra sounds
Premium professional soundfx packs
Create and organise sounds into lists
More results per page & ad free