We've just uploaded two new free sound effect packs by Glitchedtones and well over 100 new sound effects too.
Coins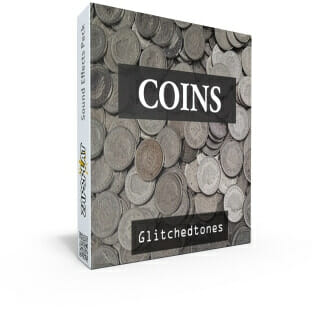 The Coins pack is a mini library of various coin movements, drops, spins and other sounds. They can be downloaded for free as mp3 files and are available as 24bit 96kHz wav files to our Gold members. If you're looking for a handy collection of coin sounds, this pack may have what you need. The pack includes coins being put into a purse, spinning on wood, being dropped on concrete, dropped into a metal tin, shaking in a metal tin, a coin machine counting change, a handful of coins being thrown down on a counter and more. It's free to download here.
Footsteps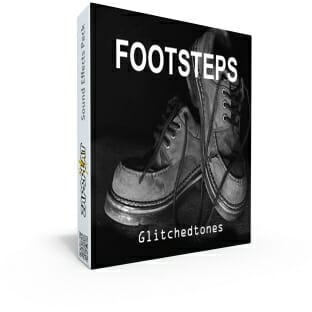 The Footsteps pack is another mini library of various shoes on different surfaces. While this pack isn't a comprehensive collection, it does include some great sounds you might need. The pack includes footsteps in stiletto heels and wedges, boots, barefoot and also sneakers. The pack doesn't focus on traditional footsteps in that the surfaces here are slightly stranger (plastic bags, polystyrene and cardboard as well as concrete). It's free to download and use and you can grab a copy here.
Other new sound effects
Glitchedtones also have provided 73 other various sounds for you to download. These include highly useful sounds from wine bottles being knocked over, book page rips, newspaper page turns, electric razors, cassette tape cases, door closes, opens and creaks, guitar jack noises and more.
To hear all these new sounds, please head over to Glitchedtones profile.
Happy Christmas
I want to wish you all a very Happy Christmas and say a big thanks to all our members new and old for keeping our sound library and community buzzing. I'll be off to spend some time with my family for the next few days but am always around should any of you need anything, just send an email.
Enjoy the festive season!
Alan